Screen, Test, & Protect to Safely Manage Employee, Customer, Vendor, Athlete, and Visitor Access with our Bundled Solutions Outlined Below
COVID-19 Testing is an Essential Component of Any Return-To-Work Strategy
EMPLOYERS NEED ANSWERS TO MANY QUESTIONS
COVID is quickly turning from a public health crisis to a risk management/administration crisis as we go back to work and school.
Whether you plan to eventually bring your employees back to the office or keep them remote for good, you'll want to keep leveraging the right initiatives and leveraging technologies to ensure your employees can thrive, no matter their context. It's time for Employers to step up to the plate and give their employees the safest, most effective work environments possible.
PRESIDENT BIDEN'S EXECUTIVE ORDERS
WE ARE READY WITH SOLUTIONS & EXPERIENCE TO HELP
READ THE EXECUTIVE ORDERS
ACCESS TO POINT OF CARE & AT HOME TESTING SOLUTIONS
INDICAID® COVID-19 Rapid Antigen Test
PHASE SCIENTIFIC • PHASE Dual-Track™ COVID -19 Testing
Affordable Onsite Testing Based on CDC Screening Guidelines
Subscription-based testing at 75% lower cost than other options.
The INDICAID® COVID-19 Rapid Antigen Test is a point-of-care kit designed for the detection of SARS-CoV-2 antigens in direct nasal swab samples.
The test is intended for use by healthcare professionals in symptomatic individuals within 5 days after onset of symptoms.
This product has received FDA Emergency Use Authorization.
PRODUCT ADVANTAGES
• FAST: Results in 20 minutes
• CONVENIENT: No Equipment or Training Needed
• SIMPLE SAMPLING: Self-collected shallow nasal samples
• BATCH TESTING: Easily collect and test multiple samples
• PRICING: From $7 - $3.25 based on volume
Sienna - CoviBlock - Covid-19 IgG/IgM Rapid Antibody Test
The Sienna Antibody test is highly sensitive and specific for IgG and IgM antibodies. The test is CLIA waived, EUA Authorized and manufactured in Finland. (Sales Sheet and IFU coming soon).
An antibody test is a screening for antibodies in your blood. Your body makes these antibodies when it fights an infection, like COVID-19. You may also hear it called a serology test. This same thing happens when you get a vaccine. A small amount of a virus is introduced into your body, and your body creates antibodies to fight the new disease. That's how you build immunity to a virus.
The antibody test isn't checking for the virus itself. Instead, it looks to see whether your immune system - your body's defense against illness - has responded to the infection.
"The Sienna test targets the Spike protein.  We have already tested with patients for Pfizer and Moderna – both patient groups show positive for IgG + IgG – after about 1.5 to 2 weeks post vaccination." - Sienna Lab Team
100% Manufactured in Finland - no components from China, ISO certified for medical device manufacturers, EC Full Quality Assurance System certified, CE 

Accurate - meets all FDA performance thresholds for accuracy, independently validated at the Frederick National Laboratory for Cancer Research 

Large Factory Capacity - 15 million/month, average order delivery 7 business days, production capacity increasing further with South Carolina assembly facility coming online shortly.

Scandinavian User Experience - simple to use and easy to read result / each kit is fully self-contained and comes with an individual buffer solution, lancet, capillary dropper, alcohol swab
In addition:
Akkad Holdings Global/Seroclinix is main US Distributor  

Strong clinical performance 

Targets the spike protein - primary antibody produced from Covid-19 vaccination

Received FDA EUA - July 13th - see attached letter 

Received full CLIA Waiver - Jan 5th

CE Approved 

Good quantities available to ship immediately and can do large production deals
Prices are from $8.50 - $6.75 based upon volume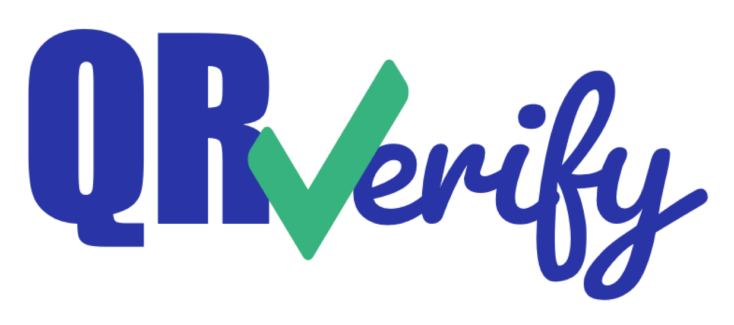 Your one-stop Resource for Covid-19 Testing, Vaccine and Screening Software.
Executing your Vaccine and Testing Digital Passport for Safe Entry.
Agnostic software platform bundles with any type of test.
QR Verify is the Enterprise Software.
We provide COVID-19 Test Results, COVID-19 Vaccines, & Pharmulary Digital Passport, delivered through a
Data Management / Central Data Repository, using
Custom Interfaces & a
Secure API.
Want to learn more?
VIEW THE PRESENTATION  OR THE DOCUMENTS (PDF'S) FOUND BELOW
With over 50 years of experience as a provider of laboratory and professional pathology services and a comprehensive, state-of-the-art clinical, anatomic, and molecular pathology laboratory, PathGroup is uniquely equipped to offer SARS-CoV-2 (COVID-19) testing to your organization.
Currently operating in 25 states with over 100 hospital facilities and over 15,000 physician clients, PathGroup has been a leading provider of COVID-19 testing since the pandemic began in March 2020. They have extensive experience providing testing for all types of clients, including state and local health departments, K-12 schools, universities, employers, urgent care clinics, senior living facilities, hospitals, and physician offices and practices. PathGroup has conducted large-scale population testing and ongoing screening and symptomatic testing at many of these locations and can provide on-site registration and collection support if needed.

Creating Well Buildings & Workplaces Using Air Guardian & Illumipure
We've deployed a game-changing solution we categorize as "Purification through Illumination and Air (see PDF)."
It's THE affordable way to reopen and save businesses and schools everywhere, sanitizing surfaces with safe lighting and cleansing the air of COVID-19 and recycling purified air (in fact, all pathogens) every 11 minutes.
It's a proven (and patented) LED lighting system that is 100% safe around people
Small fans (our "Clean Box" technology) lives inside standard lighting fixtures killing airborne COVID-19 with an oxidation process AND using UVC light with people in the room. COVID is killed in 22 seconds or less.
Greater than 99.9% effective
Financing package that converts Capital Expense to an Operating Expense
FDA Facility # 10077990
FDA Medical Device Classification Device Class 1 Listing #D420497
IllumiPure EPA Establishment Number 98105-TX-1
Made in the USA
GSA – Government Contact Approved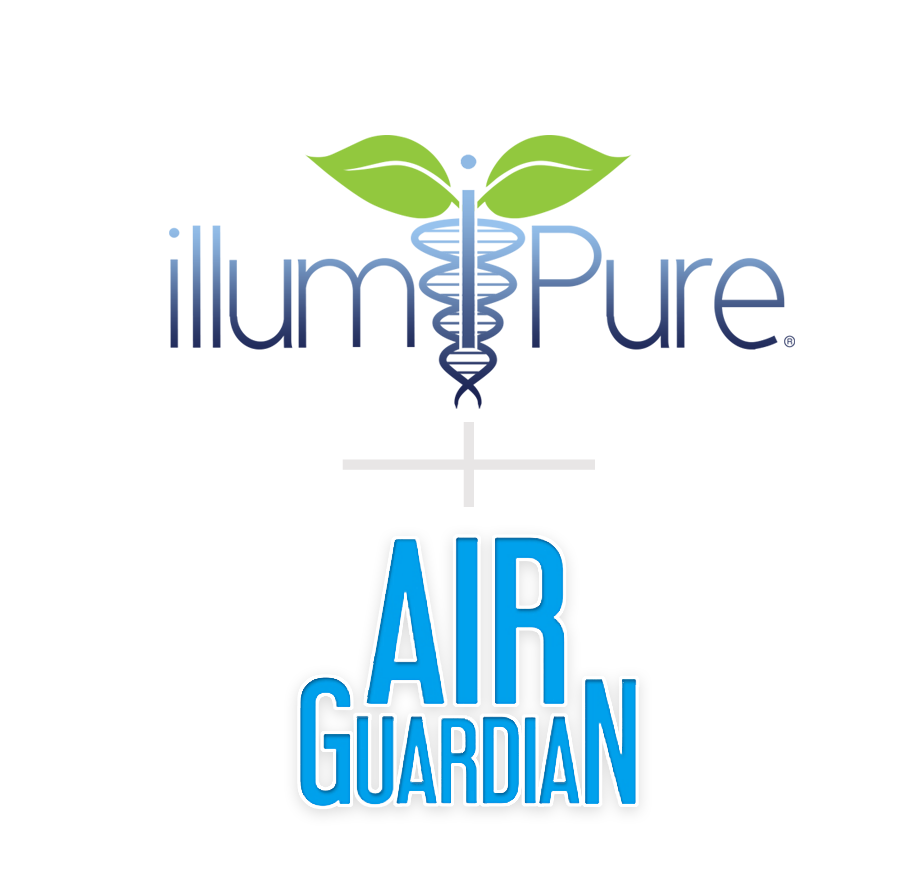 WATCH THIS VIDEO CASE STUDY
If you are interested, we'd love to talk with your facilities team and do a deeper dive.
We have a brief presentation and a horrifyingly boring white paper that explains the science.
This is "the ticket" to making people safe when returning to work & school.
Sourcing PPE (Personal Protective Equipment) & Testing / Vaccine Supplies
We working exclusively with this Procurement Consultant representing quality Sellers of small and large quantities. Reach out to us if you have a need.  
We can supply many types of PPE products as well as Testing and Vaccine Supplies. This includes...
Masks
Gloves: Medical Grade
Gowns
Face Guards
Syringes & Needles (See PDF) - One Example; Others Upon Request
Contact us to discuss details of your needs.
Our 3 Takeaways
COVID has changed how we work, travel, play & live.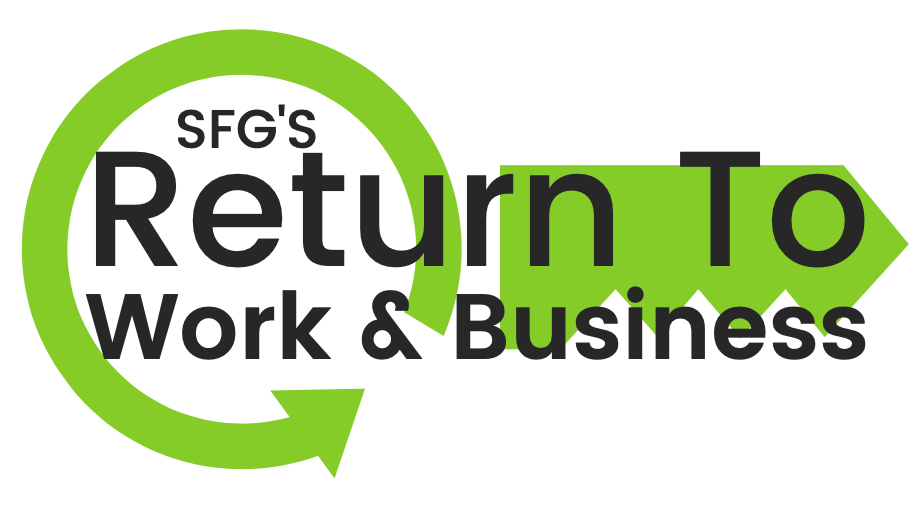 1. Change is GUARANTEED
SFG can help Employers get their Employees Safely Back to Work, Businesses Reopen, Schools open Safely and Events Return.
2. Solutions are needed NOW
SFG rapidly can deploy comprehensive, customizable solutions.
3. Cost is ALWAYS a factor
SFG can provide cost-effective Testing, PPE, Lab Services and a unique App & Software platform.
Connect With Us
Do you still have questions? Request information using the form, and we'll respond with the information you need in a timely manner.
Thanks for your interest in our
Return To Work & Business
"Let Us Help You, Schedule a Call"
Email our Doug Field, CEO of SouthField group, LLC